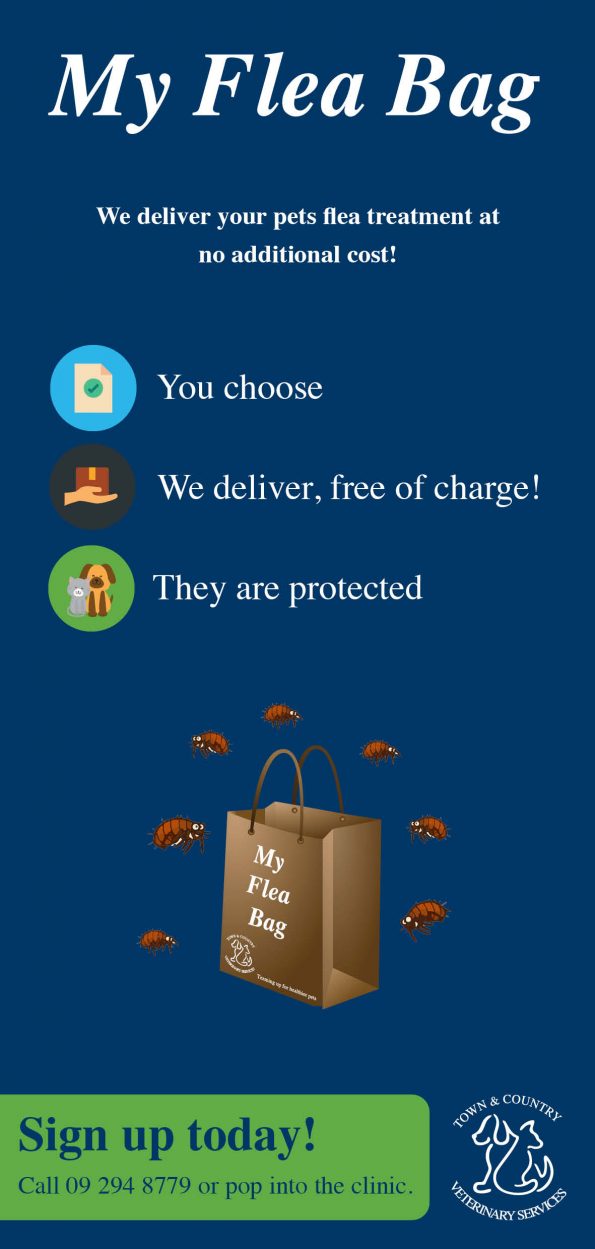 We have solutions for all your pet's flea problems.
We also have a very exciting new service which we are offering. Introducing…
MY FLEA BAG
It's pretty simple:
1. You sign up
2. We send you your preferred flea treatment
3. You keep your pet flea free.
There is no additional cost for this service, however, payment MUST be received before your product is sent out.
If you are interested in this service, give us a call or pop in to the clinic and sign up.