Welcome to Town and Country Veterinary Service

s

Town and Country Veterinary Services has a dedicated companion animal clinic based in Drury Village. With a team of 3 vets we offer the boutique services allowing our staff to build a relationship with the owner and animals.

Town and Country Vets have been a long standing business in the Drury community and have watched as the area has develop. We are welcoming to new clients from the surrounding subdivision to join our clinic and start building a personal relationship with staff.

Appointments are required so please phone 09 294 8779 or book online above.
---
Online Orders are finally hear
Town and Country take pride in continuously trying to add new products and services into the business to benefit our clients.
Throughout our 2020 lock downs, we noticed a huge increase in clients enjoying the flexibility of online ordering. We have listened, and have taken on board this exciting information, now making it a part of our day to day service.
Visit the link below to see what we have available for you online. From here you can decided on getting you items delivered to your front door for a quick and easy experience.
Simple click on the tab above or go to https://shop.druryvets.co.nz/
As we are always looking for ways to update our clients experience, we would like to hear any feedback or suggestions by emailing us at reception@druryvets.co.nz
---
Christmas Cattery 2020 Update
For all our clients who have cats booked into cattery over the Christmas period, all of you have now had emails sent out with dates of drop off and pick up.
To secure your spot with us over the Christmas period we do require a 50% deposit by the 1st December 2020.
For peace of mind when you are away book your cat in for a luxury stay. With a focus on a relaxing and stress free environmen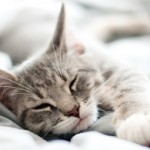 t, your cat will enjoy the climbing and hiding areas, Feliway diffusers, iCalm music and qualified staff that cater for their every need. Read more about it here
If you wish to see if we do have space left on your desired days, please phone the clinic and check with our helpful staff.
---
Senior Wellness Promotion 2020 – Extended
As we have seen not all older animals start showing signs of old age at a certain time, so Town and Country Vets have extended the Senior Wellness Program to run all year.
As dogs and cats get older, they need more attention and special care. Diagnosing diseases and certain conditions early is important throughout a pet's life, but it becomes even more critical when your dog or cat enters his or her senior years. The risks of Arthritis, Cancer, Diabetes, Heart Disease, Hormone Disorders, and Kidney and Liver problems all increase with age. In addition, dogs and cats may not show any signs of even serious diseases until they are advanced.
Senior status varies depending on your pet's breed and size. Smaller dogs tend to live longer than larger dogs, and cats generally live longer than dogs. We can help you determine what life stage your pet is in.
What our Senior Wellness Plan involves:
Prior to appointment – personalised questionnaire for your pet.

Head to tail physical examination.

Comprehensive blood testing in house.

Veterinary interpretation and recommendations.

Goody bag for your pet.

Town and Country Vet voucher book with amazing deals and discounts!

Brochure for summary of findings and follow up plans.

Enter in the draw to win a special hamper for your furry friend.
---
My Flea Bag
We know how difficult it can be to de-flea your pets on time, so we have My Flea Bag to help you. It is simple, you fill in the form, and for no extra cost we send you your flea treatments in time to keep your pets flea free and healthy. For more info take a look here.