Welcome to Town and Country Veterinary Services
Town and Country Veterinary Services has a dedicated companion animal clinic based in Drury Village. We also provide a range of products for small block and farm animals needs.
We are happy to see your small lifestyle pets such as lambs and chickens in the clinic.
We believe in delivering the very best quality care for your pets, along with making sure that you receive a personally tailored service.
Town & Country's Cat Hotel is now open for bookings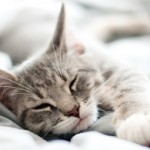 For peace of mind when you are away book your cat in for a luxury stay. With a focus on a relaxing and stress free environment, your cat will enjoy the climbing and hiding areas, Feliway diffusers, iCalm music and qualified staff that cater for their every need.  Read more about it here
Keep up to date
See who has won our Companion Club prize draw, hear 'Skyla's' story, see what the latest treatment for itchy dogs is and and read about this months hot topic; all in our Spring Newsletter here: Spring 2017 Newsletter
Sign up to our Companion Club by following the link at the top of this page to be in the regular draws, receive our newsletters via email and be the first to know about any special promotions.