Welcome to Town and Country Veterinary Services
Town and Country Veterinary Services has a dedicated companion animal clinic based in Drury Village. We also provide a range of products for small block and farm animals needs.
Covid-19 Update
Town and Country Vets Level 3 Plan
From the 12th of August 2020, Level 3 protocols will commence at Town and Country Vets. At alert level 3, we will be providing essential veterinary services with strict cleaning, disinfecting and social distancing practices. Our waiting room will be CLOSED to humans.
We are here to help you and your pets, call us for anything urgent or email us at reception@druryvets.co.nz
FOR SELF ISOLATING, UNWELL CLIENTS or WAITING ON COVID RESULTS:
We respectfully ask you to not come to the clinic. We do not want to put our staff or other clients at risk. Please contact us if you require urgent vet care and we can discuss alternative options.
Our Visiting Process: (You MUST PRE-BOOK before visiting us):
Arrival – STAY in your vehicle (cats must be in a cage, dogs on a lead)

You MUST call reception 09 294 8779 to let us know of your arrival

The team will gain a history over the phone, PLEASE ensure you have your phone with you.

One of our team members will come out to collect your pet and bring them into the clinic.

One of our skilled team members will give them lots of pats and treats.

Once the consult is complete, one of our team members will give you a call to discuss your pets care.

We will ONLY take contactless payment, no cash. This can be via credit card over the phone or by internet banking

Your pet will be returned to you in the carpark.
Thank you for your ongoing support at this difficult time, we really appreciate it. Covid-19 Unite.
---
New arrivals!
Town and Country take pride in continuously trying to add new products and services into the business to benefit our clients.
Throughout our 2020 lock down, we noticed a huge increase in clients enjoying the flexibility of online ordering. We have listened, and have taken on board this exciting information, now making it a part of our day to day service.
We are a small team that strives to provide strong friendships with both clients and their fur babies, we always endeavour to make your life easier where possible.
Find yourself on your lunch break on your 9-5 work day and realise you have no kibble left for tonight's feeding routine? Simply click on the link and send us your request! This can be for specific food, parasite treatment or even repeat scripts.
Unsure about the name or product? With your specific client profile we can keep track of what recent items you regularly purchase, and even set reminders in place for parasite treatment in case you lose track of dates.
Online order here now!
---
Senior Wellness Promotion 2020.
Last year, some of you may have been involved in our Wellness Program for our senior patients! We found this super beneficial for both the client, animal and team. So this year we have revamped and decided to run this promotion again, and we want you to take part!
As dogs and cats get older, they need more attention and special care. Diagnosing diseases and certain conditions early is important throughout a pet's life, but it becomes even more critical when your dog or cat enters his or her senior years. The risks of Arthritis, Cancer, Diabetes, Heart Disease, Hormone Disorders, and Kidney and Liver problems all increase with age. In addition, dogs and cats may not show any signs of even serious diseases until they are advanced.
Senior status varies depending on your pet's breed and size. Smaller dogs tend to live longer than larger dogs, and cats generally live longer than dogs. We can help you determine what life stage your pet is in.
What our Senior Wellness Plan involves:
Prior to appointment – personalised questionnaire for your pet.

Head to tail physical examination.

Comprehensive blood testing in house.

Veterinary interpretation and recommendations.

Goody bag for your pet.

Town and Country Vet voucher book with amazing deals and discounts!

Brochure for summary of findings and follow up plans.

Enter in the draw to win a special hamper for your furry friend.
Promotion begins 1st of June 2020 and ends 31st August 2020. We are now taking bookings. Please phone the clinic for further information!
---
We believe in delivering the very best quality care for your pets, along with making sure that you receive a personally tailored service.
We work closely with Vet Care Finance. They will help you work out a payment plan if you require financial assistance for pet care.
My Flea Bag
We know how difficult it can be to de-flea your pets on time, so we have My Flea Bag to help you. It is simple, you fill in the form, and for no extra cost we send you your flea treatments in time to keep your pets flea free and healthy. For more info take a look here.
Town & Country's Cat Hotel is always open for bookings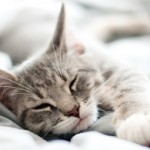 For peace of mind when you are away book your cat in for a luxury stay. With a focus on a relaxing and stress free environment, your cat will enjoy the climbing and hiding areas, Feliway diffusers, iCalm music and qualified staff that cater for their every need. Read more about it here