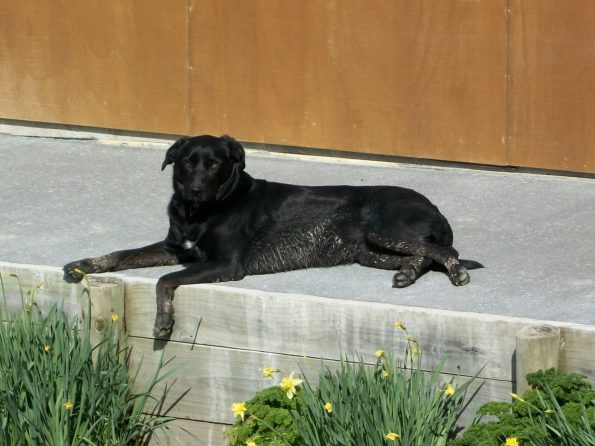 Sophie found that it was tough getting out of bed this morning. Actually, for the last few weeks it's been getting harder and harder to get down the stairs and make it out the door for a toilet stop. Winter must be coming.
Sophie is a 13 year old Lab X dog and Vicky bought her in because "she's slowing down".
Our examination found pain in her elbows and hips which is a really common place to develop arthritis and this was easily confirmed with x-rays. Even though Sophie did not whimper or cry out, her 'slowness' was due to pain.
Some blood tests showed slightly concerning changes in her liver which meant we could not start her on one of our  commonly used  medications. We initiated a pain relief plan that included a natural product for joints and a wellness plan which included some lifestyle changes.
We followed up with Vicky two weeks later and Vicky was thrilled to report that Sophie was back to her bouncy younger self.
If you think your pet is just 'getting old' this may not be the case. Book an appointment by calling 09 2948779  as it's highly likely we can work out a plan with you to dial back the years.