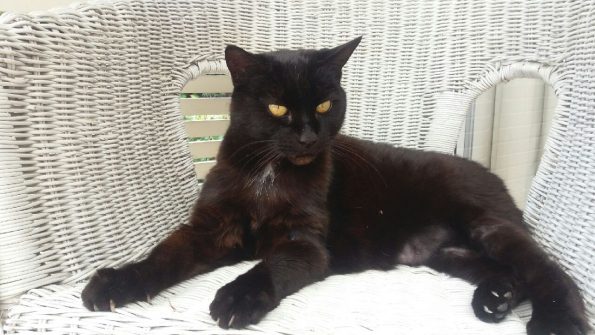 Meow, Meow, Meow Meooooowl. Are you hearing this from your older cat; seemingly hungry but just been fed? As much as you succumb to their pleas, they just seem to be getting thinner.
It is likely they have a condition, like 'Bonnie', called Hyperthyroidism.
Kate brought Bonnie in because she was losing fur and looking 'scraggly'. We have been looking after Bonnie for her entire 16 years and it was obvious that something had changed. Normally we we harping on about getting her on a diet, but now she was losing weight, despite eating more than usual.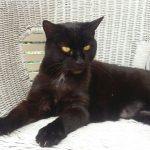 A simple blood test revealed what we suspected. Bonnie had an overactive thyroid. (Hyperthyroidism). Fortunately we detected it early enough and her other organs, especially her kidneys and heart were still healthy. Having an overactive thyroid tends to speed metabolism up and wear out critical organs at a much faster rate.
We started her on some tablets and now her thyroid levels are normal she has put weight back on and regrown her beautiful shiny coat.
This month she gets her Radioactive Iodine Treatment which will provide a long term cure with no need for ongoing medication.
If you have an older cat that has changed in any way, give us a call on 09 2948779 to book a consult, as it may have this easily curable, very common problem.