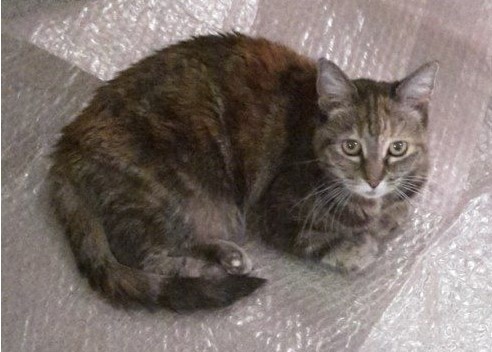 Tigger is an average female, indoor cat.
She can give birth to three litters of kittens per year and can average four kittens per litter.
Her average productive life is up to 13 years, so she can potentially be responsible for up to 3500 kittens in her lifetime.
3500 kittens!
And you can bet your bottom dollar that out of those 3500 kittens, not all will grow up with a happy life story.
There are so many sad stories about unwanted cats and the unfavourable impact they have on our environment.
Every year we re-home lots of kittens, which we happily do for the love of the animal – even though it can be a hefty drain on our time, resources and emotions.
The big question we regularly get asked is: Why should I desex my male/female cat?
Here are nine good reasons why:
Zero unwanted litters – there are millions of unwanted cats that land up on the streets or in rescue centres, and sadly most of these are euthanised. That's a sad, preventable tragedy.
Reduce unwanted territorial urine spraying – your desexed cat is less inclined to mark their territory through urination.
Reduce unwanted aggression towards other cats –  your desexed cat is less likely to experience cat fight related injuries and diseases like bites, abscesses and Feline Immunodeficiency Virus (FIV).
Stop unwanted cats coming on to your property when your cat is on heat.
Reduce your cat wandering on the streets in search of a mate on heat.
Reduce your cat's possibility of major health issues later in life like mammary and prostate tumours and uterine infections.
Reduce your cat's risk of cancer – entire males are at risk of testicular cancer and entire females are at risk of breast cancer.
Lengthen your cat's life – a desexed cat is likely to live a longer, healthier life.
Oh and by the way… there's absolutely no benefit in letting a female cat have one litter before desexing her.
So, this month we're offering you our 'Jumbo June Cat Desexing Package'.
For the cost of a standard $120 spay or $79 castrate, you'll also receive:
FREE microchipping and registration with the national database (valued at $59.50)
FREE overnight voucher for our 5-star cat hotel (valued up to $25)
FREE premium nutritious food sample (valued at $3.60)
FREE little thank you treat for being a loving owner (your love valued at… priceless!)
So, call us today on 09 294 8779 and get your cat booked in. Bookings are essential as these appointments are popular.
And you'll need to hurry because our 'Jumbo June Cat Desexing Package' is only available in June.
Finally, if you genuinely can't afford a $120 spay or a $79 castrate, call us anyway on 09 294 8779 and we'll help you to sort something out.
Because every male or female kitten or cat deserves to be loved and live a long, healthy life – wouldn't you agree?